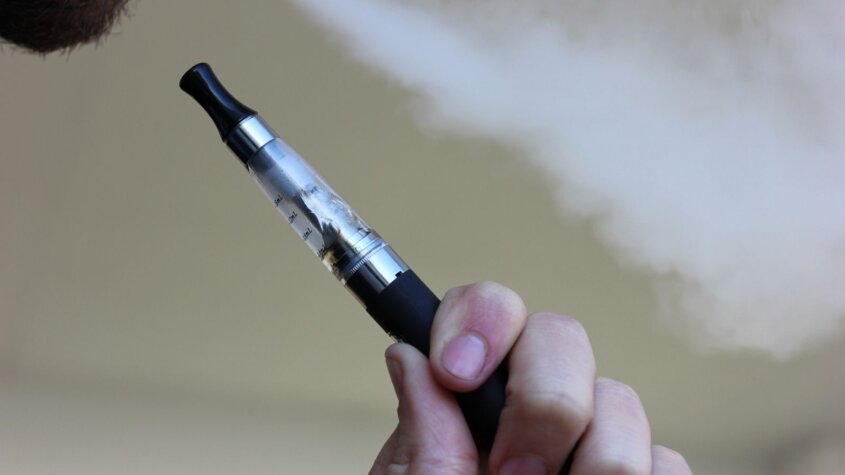 Tobacco harm reduction encouraging adult smokers to use e-cigarettes is supported by the UK Government, the MHRA and NICE, as well as by leading UK health organisations including ASH. The UK's regulatory approach is to encourage their use for quitting while minimising the risk of any new nicotine addiction in children.
Use of e-cigarettes by adults and youth
ASH monitors adult and youth use of e-cigarettes in its annual online Smokefree GB adult and youth surveys, conducted by YouGov. These enable us to review whether regulation is effective in achieving the goal of encouraging adult smokers to switch to vaping while minimising the risks of youth use:

Addressing common myths about vaping: Putting the evidence in context
A myth-busting briefing on vaping, including references to inaccurate reporting in the press. Available here.
Policy options to tackle the issue of disposable (single use) vapes
Regulation of e-cigarettes
Regulatory review
In 2021 the Government was required to review the Tobacco and Related Products Regulations which include e-cigarette regulations. The ASH and SPECTRUM response identified loopholes in the law which need to be addressed:
While sale to under 18s is prohibited, free distribution is not.
Regulation of e-cigarettes allows the use of packaging and labelling appealing to children such as sweet names, cartoon characters and garish colours
The Government post-implementation review response did not commit to address these loopholes.

Furthermore while the rules on enforcement are clear, there is a lack of capacity to deliver which needs to be addressed in the forthcoming Tobacco Control Plan for England.