There is no evidence that regulating the contents, emissions and design features of smoked tobacco can significantly reduce the health harms caused by smoking, although they can affect appeal and addictiveness and whether they are likely to start fires. Packaging and labelling can be regulated to reduce appeal, particularly for those who are not yet addicted. Further information: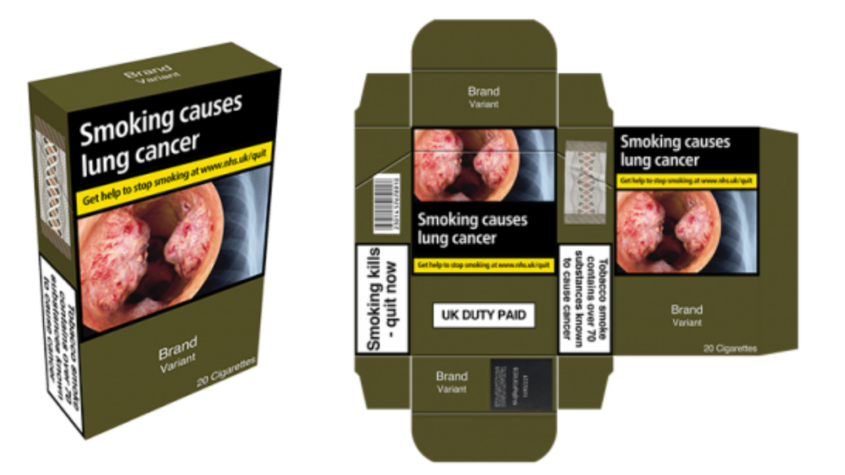 Packaging and labelling
In England, cigarettes (factory made and handrolled tobacco packs) are required to be sold in plain standardised packaging with large graphic health warnings.

However, there is still scope to go further by extending the plain packaging regulations to all tobacco products, putting health warnings on cigarettes (also known as dissuasive cigarettes) and requiring all tobacco products to contain pack inserts with information encouraging smokers to quit.

Further information:

Prohibition of flavours
Flavours, particularly menthol, have been shown to make it easier for young people to initiate smoking and more likely for them to become addicted. However, there is a loophole in the current regulations which only prohibits the use of characterising flavours. This is a subjective rather than an objective definition of flavouring which the industry has used to circumvent the ban.