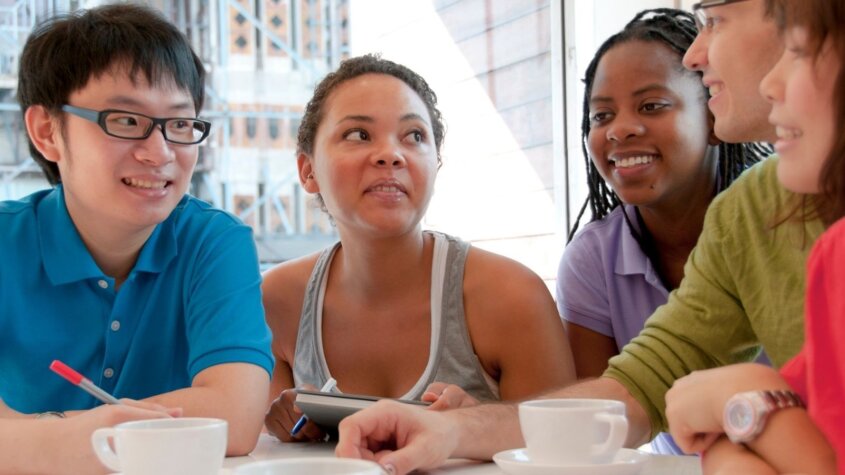 Over two thirds of those trying one cigarette go on to become daily smokers, and on average it takes someone 30 attempts to quit successfully, often taking many years. Preventing smoking initiation is therefore vital. However, we can only reduce deaths from smoking now by helping current smokers quit. It takes decades before reductions in youth smoking rates translate into reductions in smoking-related mortality.

Furthermore, reducing adult smoking, particularly in the most disadvantaged communities, reduces youth exposure to smoking role models and access to tobacco, and is key to reductions in youth initiation. Young people growing up in households where people smoke are 4 times as likely to become smokers themselves. Smoking among young people is twice as common among those from disadvantaged backgrounds, transferring inequalities in smoking rates from generation to generation.

The policies likely to have the greatest impact on smoking rates among people are raising the age of sale for tobacco to 21 and reducing smoking imagery in the entertainment media.
Rates and trends
Smoking among children under 16 in England has been monitored since 1982 when current smoking was 19%. In 2000 it was still 19%, but by 2018 it had declined by nearly three quarters to 5%. Read more in Fact Sheet: Young People and Smoking.

This has been accompanied by declines in smoking among 16 and 17 year olds, which fell by two thirds from 23.3% to 7.8% between 2007 and 2019. Read more in Report: Profile of 16/17-year-old smokers.

Despite these declines, every day in England 280 children under 16 start smoking.

Smoking rates among 16-24 year olds have only fallen by a half since 2000, from 32.9% in 2000 to 15.7% in 2020.
Raising the age of sale
Smoking on screen
Since all advertising, promotion and sponsorship is banned in the UK, exposure to smoking in the entertainment media has become an increasingly important factor in youth smoking initiation.

A causal relationship exists between exposure to smoking on screen and smoking initiation. The quantity of tobacco imagery is the determining factor, not the context (it is irrelevant whether smoking is condoned, encouraged or glamourised). This is most likely due to social learning, as most tobacco imagery onscreen is unbranded.

Currently Ofcom regulates TV, video-on-demand, and video-sharing platforms. The BBFC provides age classifications for film and videos/DVDs and the Video Standards Council classifies video games. See ASH law guide for more detail on regulation.

The RCP and ASH have made recommendations for how smoking on screen should be regulated to reduce youth exposure to smoking imagery.

Read more:
Dissuasive cigarettes
Youth smoking prevention campaigns
Youth smoking prevention campaigns have limited evidence of effectiveness.

The tobacco industry ran youth smoking prevention campaigns, claiming that they were good corporate citizens while diverting attention from more effective tobacco control measures such as ad bans. Their campaigns did not reduce youth smoking, proving that such campaigns are not necessarily effective.

Even evidence-based youth smoking campaigns are limited in impact, particularly now smoking rates in young people have declined so significantly. All young people should be educated about the harms of smoking as a core part of health education, but targeted smoking prevention campaigns are expensive compared to other interventions such as raising the age of sale. Investment in such campaigns should be limited to disadvantaged communities with the highest rates of smoking, where need is greatest.

Read more: