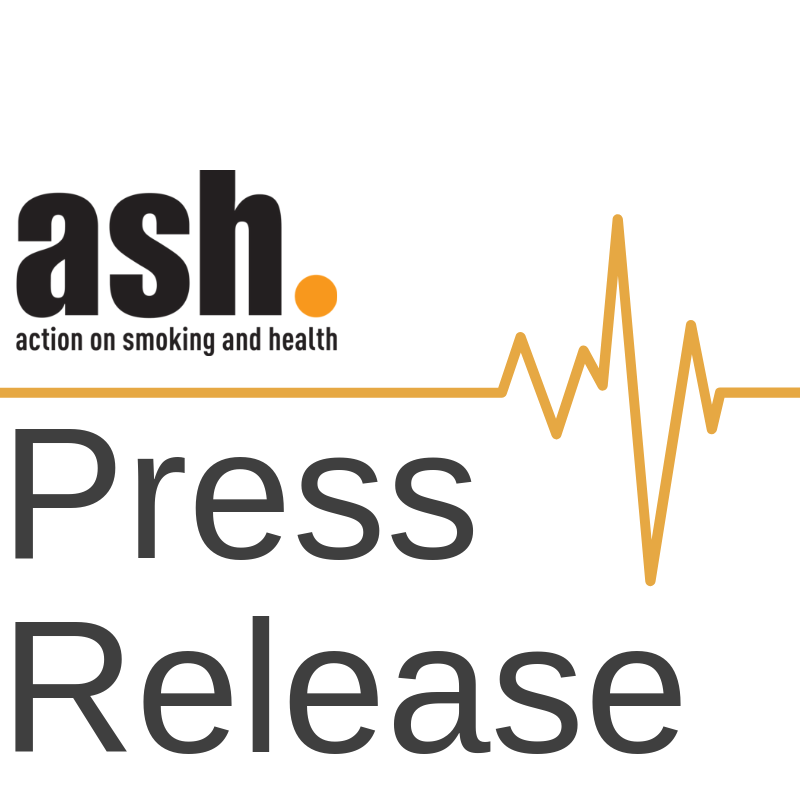 Over half a million social housing tenants in poverty due to the cost of smoking
---
27 June 2019

Over half a million social housing tenants are living in poverty due to the cost of smoking
512,000 (or one in seven) social tenants are living in poverty because of the impact of smoking costs on their disposable income.
In "The quitting dividend for tenants and landlords" published today, Action on Smoking and Health (ASH) is urging social landlords to use their unique position to provide additional support to help tenants stop smoking. This will improve their finances, helping some tenants to reduce their rent arrears, and save lives.
A third of those living in social housing smoke, which is twice the national average. On average, tobacco costs these tenants £2,600 per year – over £50 per week.
Smoking is an addiction of childhood, not an adult choice. Two thirds of adult smokers started before the age of 18 [2], many when the tobacco industry was able to promote its deadly products freely, while the industry was still denying its products were addictive. [3] This was all before advertising was banned in 2003, and before cigarettes were put in plain, standardised packs with large graphic health warnings in 2016.
It is not that people living in social housing do not want to quit smoking. In fact, social housing tenants are more likely to have tried to quit smoking in the last year than those living in any other type of housing [4]. However, they are less likely to succeed when they try – which is why we are urging landlords to help smokers help themselves.
Stopping smoking not only benefits tenants' health, it has a huge positive impact on their finances, increasing their disposable income by around an eighth. Among low-income populations financial messages about quitting have been found to be more compelling than health messages. [5] So social housing landlords can use the appeal of increased financial stability to effectively support their tenants to stop smoking.
28% of social tenants are currently in rent arrears. For those who smoke, quitting would allow their rent arrears to be cleared in an average of nine weeks.
Local authorities and housing associations can see the positive impact of quitting smoking by using ASH's new Cost of Smoking in Social Housing Calculator [6]. This resource estimates the number of smokers that social landlords would need to help quit to reduce or recover their rent arrears. For example, if just 5% of social tenants in Shropshire quit smoking, it would save an amount equal to all the county's social housing arrears.
ASH is urging social landlords to support their tenants by:
Providing information and advice on the financial gains of quitting or cutting down
Working proactively with stop smoking services such as co-locating them in social housing
Collaborating with local NHS and public health teams to ensure tenants are aware of available stop smoking support
Identifying smokers, and asking whether they have been offered the advice and support they need to quit
By supporting tenants to quit smoking, landlords also benefit from more stable tenancies due to tenants' improved health. Stopping smoking reduces the chance of tenants becoming ill with conditions like chronic obstructive pulmonary disease (COPD), heart disease or lung cancer – all of which will likely have a dramatic negative impact on tenant's income and life expectancy.
Ciaran Osborne, Director of Policy at Action on Smoking and Health said:
"Stopping smoking has enormous health benefits but also dramatically improves tenants' and landlords' finances. Most social housing tenants want to quit smoking and doing so can help them climb out of rent arrears and debt. If social landlords take a more proactive approach to supporting their tenants to quit, everyone benefits except the tobacco industry."
ENDS
Notes to the editor:
About Action on Smoking and Health (ASH)
Action on Smoking and Health (ASH) is a health charity working to eliminate the harm caused by tobacco use. ASH receives funding for its programme of work from Cancer Research UK and the British Heart Foundation.
Media Contact
ASH staff are available for interview and have an ISDN line. For more information contact Ciaran Osborne (Director of Policy, ASH) on email: ciaran.osborne@ash.org.uk or telephone: 020 7404 0242.
Out of hours contact Deborah Arnott (Chief Executive, ASH) on 07976 935 987.
References:
[1] ASH. The quitting dividend for tenants and landlords. 2019
[2] ONS. Chapter 1 – Smoking (General Lifestyle Survey Overview – a report on the 2011 General Lifestyle Survey). 2013.
[3] Tobacco Explained: the truth about the tobacco industry in its own words: Clive Bates, Andy Rowell. ASH 2004
[4] Jackson, S, Finding smoking hot‐spots: a cross‐sectional survey of smoking patterns by housing tenure in England. 2018
[5] Sindelar JL, O'Malley SS. Financial versus health motivation to quit smoking: a randomized field study. Prev Med.
[6] ASH. Cost of Smoking in Social Housing Calculator. 2019