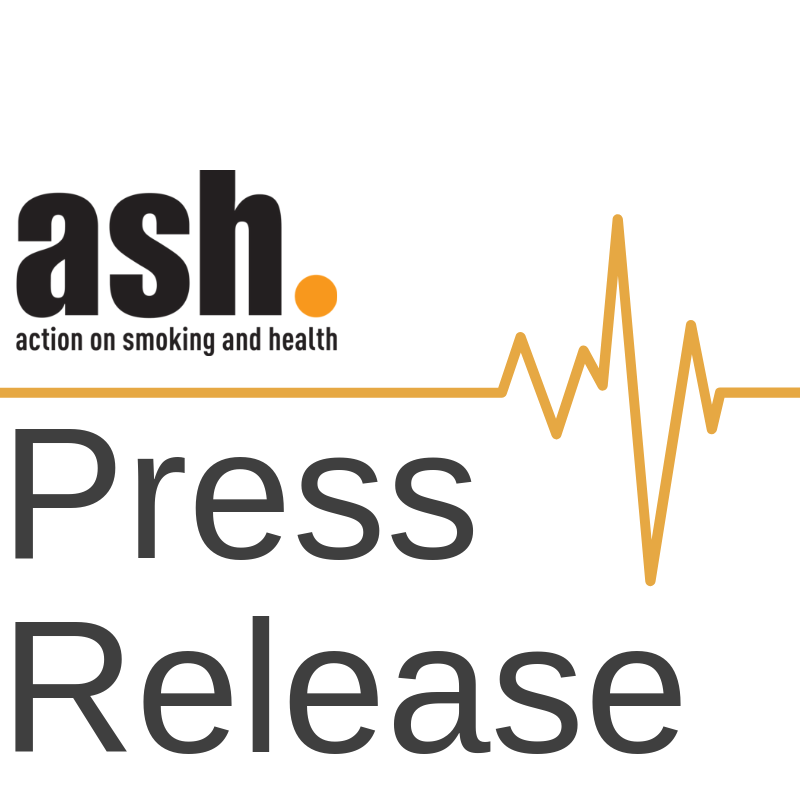 Cuts to local funding for smokers requires national Government action
---
15 March 2019
Government cuts to public health budgets mean that only half of local authorities offer all smokers the best support to quit – a new report from Action on Smoking and Health and Cancer Research UK has found.
Smoking rates for adults are still falling but they have plateaued for some groups, notably pregnant women, and the gap in smoking rates between rich and poor remains unchanged.
The report found [1]:
44% of local authorities no longer have a specialist stop smoking service open to all smokers in their area (56% continue to provide a universal specialist service with a further 9% targeting their specialist support to groups of smokers such as pregnant women and people with a mental health condition).
Local councils who retained a specialist model had higher rates of quitting than those with less specialist support.
Over 100,000 smokers no longer have access to any local authority commissioned support to quit smoking across 3% of local authorities that have cut all provision [2].
Local authorities are responding to significant Government reductions in public health budgets by cutting back on support for smokers.
The survey, which is now in its fifth year, has found support to smokers and funding for other measures to reduce youth smoking and promote quit attempts has fallen by £41.3 million since 2014/15, a decline of 30%. The biggest cuts in local services followed national government's 2015 decision to take £200 million out of public health budget in year with local authorities left with little choice but to rapidly cut services [3]. The consequences of these cuts are still being felt.
The report calls for:
Government to reverse cuts to the Public Health grant
Local authorities to ensure their stop smoking services are evidence based and support the most people to quit smoking
Local authorities to coordinate their tobacco control efforts with other partners and invest in activities in addition to stop smoking services that will help bring down rates of smoking
Kruti Shrotri Cancer Prevention Policy Manager at Cancer Research UK said:
"The Government needs to reverse its cuts to public health budgets. Too many people still die from smoking, and we know that most smokers want to quit. Smokers in disadvantaged circumstances generally find quitting harder but are around three times more likely to quit successfully with the help of stop smoking services. We can't deny those most in need of vital help that could save their life."
As well as providing smoking cessation services, local authorities help to reduce the harm of tobacco through activities such as running local health promotion campaigns, enforcing smokefree legislation, and preventing the sale of illicit products. Some aspect of this wider tobacco control work is still pursued by 85% of local authorities though 28% no longer have a specific public health budget for wider tobacco control.
Hazel Cheeseman, Director of Policy, Action on Smoking and Health
"Local authorities are having to make the best of a butchered public health budget and many are managing to do just that. But councils need to avoid a race to the bottom and ensure they maintain investment in stop smoking support and the other activities that will reduce smoking and tackle inequalities – this necessarily requires sustainable funding from central Government."
The All Party Parliamentary Group on Smoking and Health recently called for a package of measures to re-energise the country's tobacco control strategy [4]. Both ASH and Cancer Research UK back these calls, particularly for a levy on tobacco companies to pay for evidence-based measures to reduce smoking:
Bob Blackman MP, Chairman of the APPG on Smoking and Health:
"Tobacco companies continue to make millions in profit in this country as public health budgets are under pressure. The Government should compel tobacco companies to pay up so we can invest in what is needed to help more smokers quit."
ENDS
Notes and Links:
Action on Smoking and Health is a health charity working to eliminate the harm caused by tobacco use. For more information see: www.ash.org.uk/about-ash
ASH receives funding for its programme of work from Cancer Research UK and the British Heart Foundation.
ASH staff are available for interview and have an ISDN line. For more information send an email to press@ash.org.uk or ring 020 7404 0242. Out of hours contact Hazel Cheeseman (Director of Policy, ASH) on 07754 358 593.
Cancer Research UK is available for comment. Please ring the press office on 020 3469 8300.
References:
[1] Action on Smoking and Health & Cancer Research UK. (2019) A Changing Landscape: Stop smoking services and tobacco control in England.
[2] Public Health England. Local Tobacco Control Profiles. Accessed March 2019.
[3] HM Treasury. 2015. Chancellor announces £4.5 billion of measures to bring down debt. Accessed March 2019.
[4] All Party Parliamentary Group on Smoking and Health. (2019). Delivering a Smokefree Generation. The All Party Parliamentary Group on Smoking and Health Response to 'Prevention is better than cure'.
Report recommendations:
Making the polluter pay: a charge on the tobacco transnationals designed to deliver a fixed sum annually to the Government to fund high impact, evidence-based measures to encourage smokers to quit, and discourage youth uptake.
Reducing the affordability of tobacco: by increasing the annual tobacco tax escalator with an added uplift for hand-rolled tobacco (currently much more lightly taxed) to prevent down-trading detrimental to public revenues and public health.
Retail licensing: to support enforcement activity against underage sales and illicit tobacco, by banning the sale of tobacco from unlicensed retailers or those who break the law.
Collection and publication of tobacco manufacturers' sales and marketing data: to monitor the evolving behaviour of the industry and inform better regulation.
Increased funding for education campaigns: using the charge on the industry to fund targeted campaigns to increase attempts to quit, and discourage uptake, using social and mass media.
Support for innovative regional collaboration: to motivate quitting, enforce age of sale regulations and reduce illicit trade.
Raising the age of sale of tobacco from 18 to 21: to discourage uptake by those most at risk and reinforce the message that smoking is uniquely dangerous.
Government mandated pack inserts to support quitting: a cheap and effective means of supplementing on-pack warnings with messaging encouraging smokers to quit.
Enhanced guidelines on smoking on screen (film and TV): to reduce the exposure of young people to images of smoking which have been proven to increase uptake of smoking.