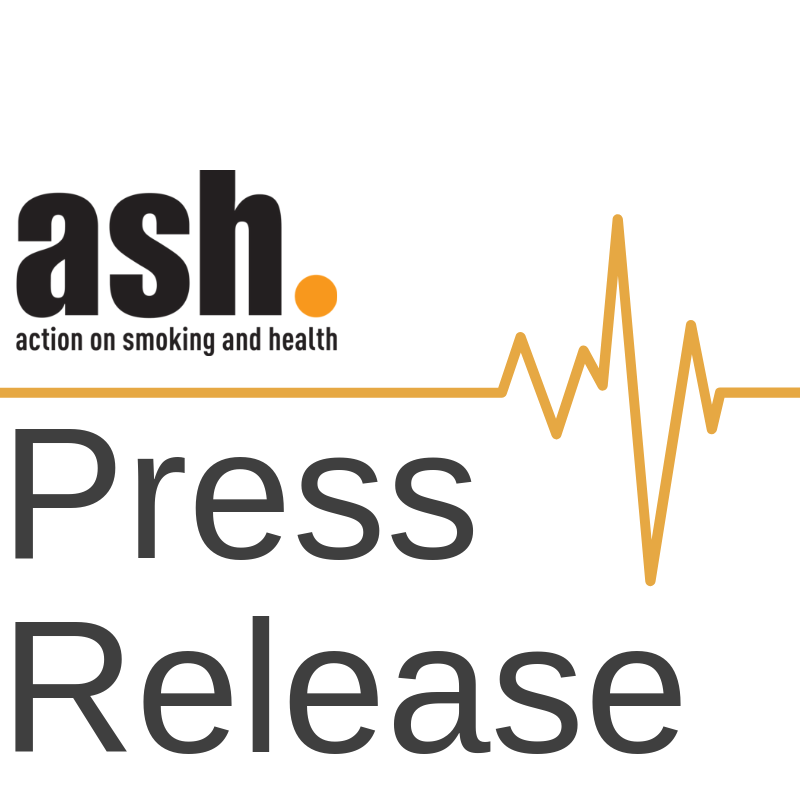 12 years on from England going smokefree, support for the Government to do more to tackle smoking is continuing to grow
---
1 July 2019

12 years on from England going smokefree, support for the Government to do more to tackle smoking is continuing to grow
A YouGov poll of over 10,000 adults in England, commissioned by Action on Smoking and Health (ASH), found that more than three quarters support activities to limit smoking or think government should do more, with the proportion thinking government should do more growing significantly over time. [1]
More than three quarters (77%) of adults in England support activities to limit smoking or think Government should do more.
Support for Government to do more to limit smoking increased from 29% in 2009, to 39% in 2017, [2] reaching 46% in 2019.
The proportion of respondents who think that Government is doing too much has fallen from 20% in 2009 [2] to 7% today. [1]
With publication of the Prevention Green Paper due imminently,[3] ASH is calling on Matt Hancock MP, the Secretary of State for Health and Social Care, to include a commitment to ending smoking in all our communities by 2035. This target is supported by ASH and over 100 other national and local organisations including medical royal colleges, health charities, local authorities and NHS organisations. [4]
Ending smoking by 2035 is achievable if the Government introduce tough new tobacco regulations, all of which are supported by the public, including [1]:
Requiring businesses to have a licence to sell tobacco which they can lose if they sell to underage smokers (81% of adults support, only 4% oppose).
Making tobacco manufacturers pay a levy or licence fee to Government to help smokers quit and prevent young people from taking up smoking, (72% of adults in England support, only 7% oppose).
Requiring tobacco manufacturers to include Government mandated information about quitting inside cigarette packs (64% of adults in England support, only 9% oppose).
Prohibiting smoking in all private vehicles, not just those carrying children under 18 (64% support 16% oppose).
Increasing the age of sale from 18 to 21 (58% of adults in England support, only 17% oppose).
Deborah Arnott, Chief Executive of ASH, said the following:
Ending smoking by 2035 is a worthy ambition for the Prevention Green Paper. To do so would make the single most significant contribution to delivering the Government's goal of 5 extra healthy years of life, while narrowing health inequalities between the richest and poorest."  
"However, to achieve the end of smoking will require innovative new policies and funding, 'business as usual' will not suffice. The Government must respond to public demand and impose a 'polluter pays' levy on the tobacco industry, as well as implementing tougher laws on smoking, such as increasing the age of sale for cigarettes to 21."
Regional breakdowns of support for new tobacco regulations are also available on the ASH website. [5]
Regional press releases are available here.
ENDS
Notes to the editor:
About Action on Smoking and Health (ASH)
Action on Smoking and Health (ASH) is a health charity working to eliminate the harm caused by tobacco use. ASH receives funding for its programme of work from Cancer Research UK and the British Heart Foundation.
Media Contact
ASH staff are available for interview and have an ISDN line. For more information contact Deborah Arnott (Chief Executive, ASH) on: deborah.arnott@ash.org.uk or telephone: 020 7404 0242. Out of hours contact Deborah Arnott on 07976 935 987.
References:
[1] Survey carried out by YouGov. Total sample size for England is 10,338 adults. Fieldwork was undertaken between 12th February 2019 and 10th March 2019. Surveys are carried out online and have been weighted to be representative of all English adults (aged 18+).
[2] Smokefree: The First Ten Years, Tackling the smoking epidemic in England: the views of the public, ASH 2017: https://ash.org.uk/wp-content/uploads/2017/06/170107-Smokefree-the-first-ten-years-FINAL.pdf
[3] The Prevention Green Paper is expected to be published shortly, and build on the Government's 'Prevention is better than cure' vision published in November 2018: https://assets.publishing.service.gov.uk/government/uploads/system/uploads/attachment_data/file/753688/Prevention_is_better_than_cure_5-11.pdf
[4] Ending smoking is defined in the Smoking Still Kills report endorsed by 129 national and local organisations as achieving prevalence rates of below 5% across all of society, including groups who currently have higher smoking rates e.g. routine and manual workers, and people with mental health conditions. Smoking Still Kills. ASH 2015: https://ash.org.uk/information-and-resources/reports-submissions/reports/smoking-still-kills/
[5] Regional breakdowns are available here: https://ash.org.uk/information-and-resources/local-resources/local-opinion/