ASH at 50: Stubbing out smoking since 1971
ASH at 50: Stubbing out smoking since 1971
---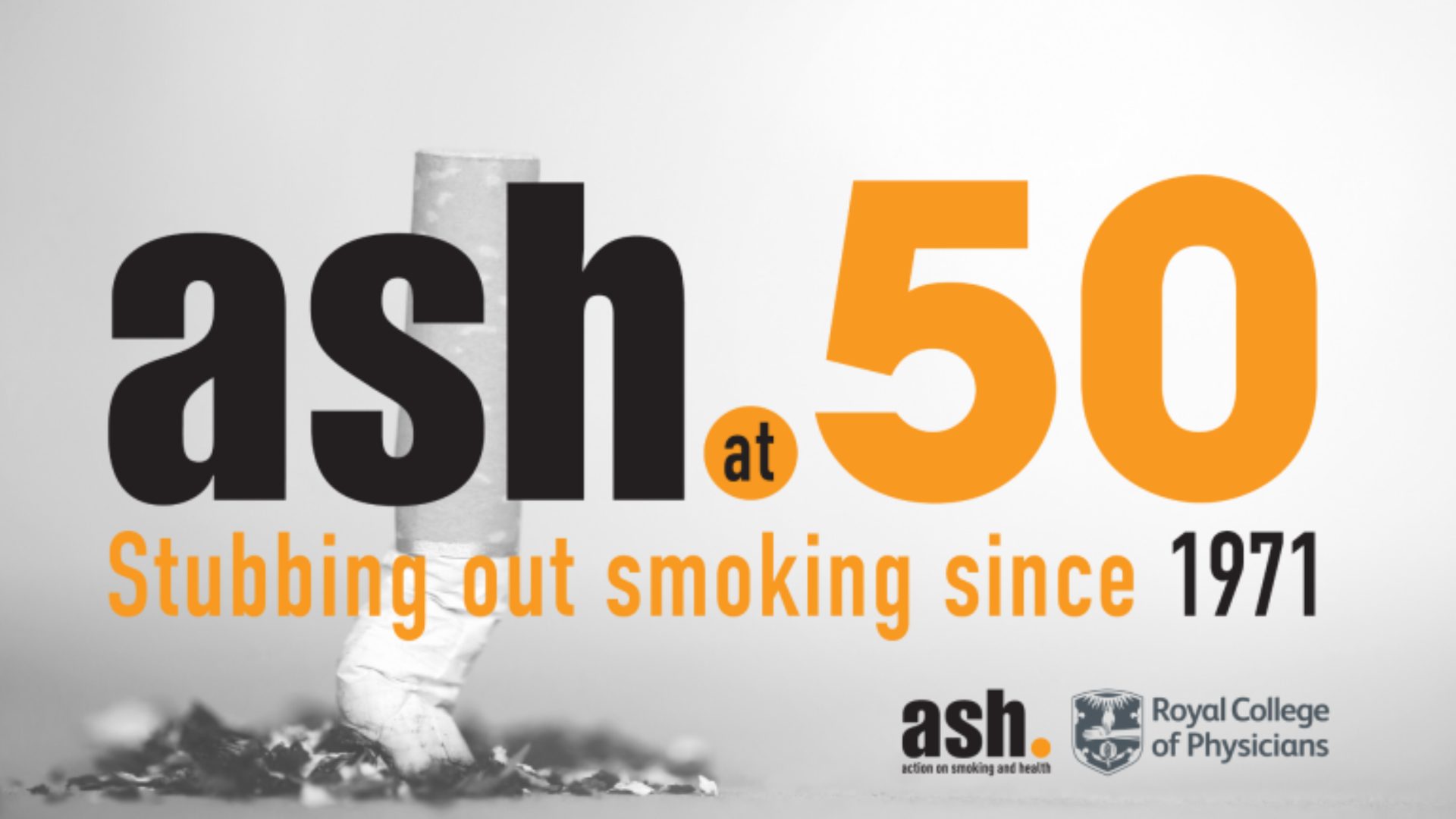 This report tells the story of an inspired and enduring partnership established 50 years ago to try to reduce the terrible toll of death and disease in the UK from smoking.
Realising that their academic but popular reports on smoking could not in themselves bring about the necessary change, in 1971 the Royal College of Physicians (RCP) set up Action on Smoking and Health (ASH) to lobby and campaign for tobacco control.
With this act of extraordinary foresight began one of the most successful campaigning organisations not just in the UK, but in the world.