Health Inequalities Resource Pack
---
In the UK, smoking rates have declined year-on-year in response to a comprehensive  evidenced-based tobacco control strategy.  However, while rates have broadly declined across society, they remain disproportionately high in some communities and inequalities in smoking rates have grown since the turn of the century. 
Regardless of background, the majority of adult smokers want to stop. Most begin smoking in childhood, as a result of environmental determinants, and only realise how hard it is to quit after becoming addicted.  More than two thirds of those who try smoking go on to become regular smokers. Once addicted quitting is tough, with a recent estimate suggesting that on average people who smoke will try 30 times before succeeding. The more those around you smoke, the more likely you are to start smoking and the more difficult it is to quit, perpetuating these cycles, and transmitting inequalities across generations.
Smoking is responsible for at least half the difference in life expectancy between the richest and poorest in society. However, higher rates of smoking and greater levels of addiction are not only found among those in lower socio-economic groups, but also among other sections of the population, many of whom already experience health and wider socially determined inequalities. Higher rates of smoking both drive and exacerbate these inequalities, leading to poorer health outcomes and even locking people into poverty.
Going smokefree, particularly for those who are most addicted, is easier with support and through targeted action. Only by eliminating the inequalities in smoking rates and achieving a smokefree society for everyone can disparities in life expectancy and quality of life be significantly reduced. Local authorities can and do play a central role in this and should ensure that comprehensive strategies are in place to deliver equality in health.
ASH with the support of the Faculty of Public Health, the Association of Directors of Public Health, Public Health England and Fresh has produced this set of materials to help reduce smoking rates among people experiencing health inequalities. 
The pack is designed as a set of pragmatic tools, setting out the problems and solutions, to support the case for targeted tobacco control in groups with high smoking prevalence. Below you will find a range of briefings about population groups which experience higher rates of smoking and tobacco addiction as well as a compilation of ASH's resources on health inequalities and how best to tackle them.
*NEW* Evidence into practice briefings
This evidence into practice briefing looking at smoking prevalence among people from different BME backgrounds. The briefing sets out the current evidence, a series of case studies and lessons for practice on what local authorities can be doing to further reduce tobacco use among BME populations. March 2020.
This joint evidence into practice briefing from ASH and the LGBT Foundation sets out evidence and examples for local authorities on engaging with smokers from LGBT communities to reduce the high levels of tobacco use among LGBT populations. March 2020.
This briefing looks at the evidence around use of different smokeless tobacco products among communities in England and the risks these products pose to health. It includes case studies from local areas and recommendations for practice to help further reduce tobacco consumption. March 2020.
The quitting dividend for tenants and landlords explores the financial impact of smoking on social housing tenants and providers.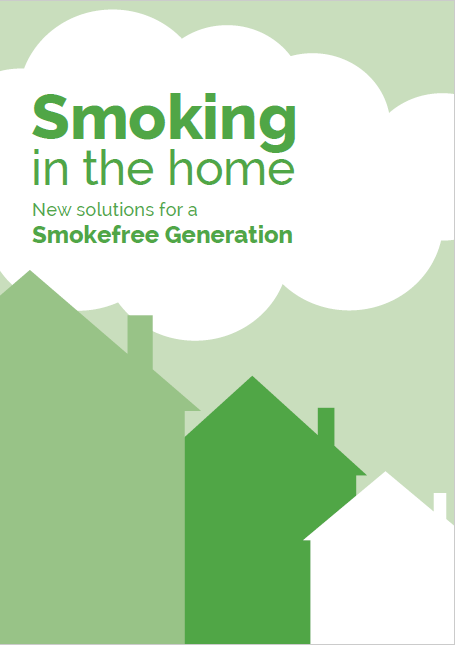 This report focuses in detail on the need for greater support for social housing tenants to quit and the significant contribution this could make to eliminating health and wider inequality.
An analysis of the financial impact of tobacco addiction on people's finances and the impact this has on household poverty levels.
Webinars on smoking in pregnancy, smoking and mental health and smoking related health inequalities, including a webinar relaunching the Health Inequalities Resource Pack.
The first of ASH's resources supporting public health teams to engage with partners in the housing sector.
This resource brings together data and information to illustrate the impact on smoking on health inequalities.
This page will regularly be updated with the latest ASH resources on health inequalities