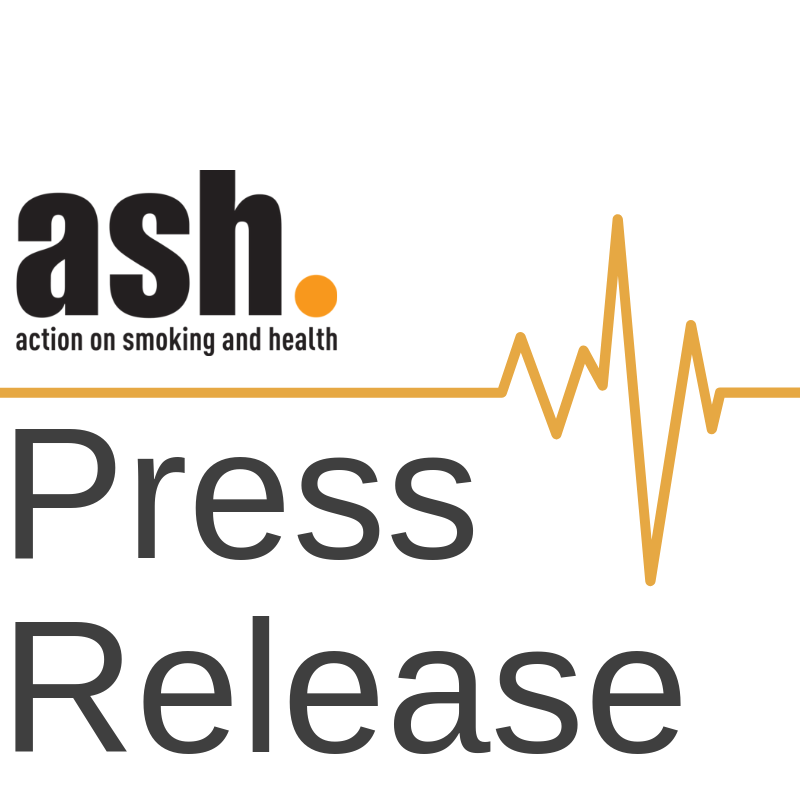 Bob Blackman MP, chair of APPG on Smoking and Health, welcomes Government ambition for England to be smoke-free by 2030
---
The Chairman of the All Party Parliamentary Group (APPG) on Smoking and Health, Bob Blackman MP, is delighted to welcome the publication today of the Prevention Green Paper with its ambition to end smoking by 2030. [1]
The Green Paper is the start of a more detailed consultation process. The APPG welcomes the commitment to:
Look at a 'polluter pays' approach requiring tobacco companies to pay towards the cost of tobacco control as well as other ideas for example raising funds under the Health Act 2006;
Examine the possibility of inserts in tobacco products giving quitting advice as part of the review of tobacco legislation; and to
Publish further proposals at a later date.
The APPG recently published a report which contains additional recommendations for the Government to consider.[2] Government interventions to limit smoking have popular support which is particularly strong amongst Conservative voters (survey of over 12,000 adults in Britain in 2017).[3]
82% of those intending to vote Conservative supported Government activities to limit smoking or think Government should do more. Only 11% thought Government was doing too much. (General population 76% support and 11% oppose)
72% of those intending to vote Conservative supported a requirement for tobacco manufacturers to pay a levy or fee to Government to pay for measures to help smokers quit and prevent young people from taking up smoking, only 11% oppose. (General population 71% support, 9% oppose)
67% of those intending to vote Conservative supported annual tobacco tax increases being raised from 2% to 5% above inflation, only 15% oppose.  (General population 61% support, 16% oppose)
62% of those intending to vote Conservative supported increasing the age of sale to 21, only 18% oppose. (General population 57% support, 19% oppose)
Bob Blackman MP (Chairman of the APPG, Harrow West, Conservative) said:
 "Ending smoking will only be achieved if the Government goes further and faster in regulating tobacco, as set out in our recent report.[2] Doing more to tackle smoking is popular with the public, and in fact support is strongest amongst Conservative voters. They don't see it as the nanny state, it's just Government living up to its responsibility to make healthy choices as easy as possible."
ENDS
Notes and Links
The All Party Parliamentary Group on Smoking and Health is chaired by Bob Blackman MP. The secretariat is provided by ASH. The purpose of the APPG is to monitor and discuss the health and social effects of smoking; to review potential changes in existing legislation to reduce levels of smoking; to assess the latest medical techniques to assist in smoking cessation; and to act as a resource for the group's members on all issues relating to smoking and public health. For more information see:
www.ash.org.uk/category/about-ash/all-party-parliamentary-group-on-smoking-health/
References
[1] DHSC. Prevention Green Paper  https://assets.publishing.service.gov.uk/government/uploads/system/uploads/attachment_data/file/819766/advancing-our-health-prevention-in-the-2020s-accessible.pdf
[2]  All Party Parliamentary Group on Smoking and Health. Delivering the vision of a 'Smokefree Generation'. The APPG response to 'Prevention is better than cure'. February 2019. (Commissioned by the Chairman of the APPG from ASH and the UK Centre for Tobacco and Alcohol Studies, which researched and wrote the report for the APPG).
[3] Online survey by YouGov for ASH. Total sample size was 12,696 adults in Great Britain. Fieldwork was undertaken between 16th February 2017 and 19th March 2017. The figures have been weighted and are representative of all British adults (aged 18+). Respondents were asked their voting intention, if a general election were held tomorrow.
22nd July 2019